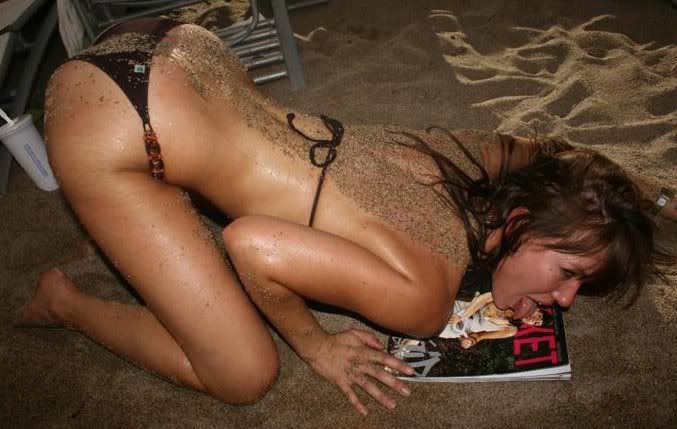 It's Friday afternoon and sunny and warm and we just can't work anymore. So let's give up, ok?
In case you weren't privy to this Hollywood inside information, George Clooney dates beautiful women.
His current lady friend, though, is not just beautiful. She's also a little on the rowdy side…which means she has just jumped to the top of Brahsome.com's Hot Hollywood Hussies list.*
These pictures which we found via WWTDD.com prove, beyond a shadow of a doubt, that Sarah Larson is gorgeous and LOVES to go to Vegas and get nice. You know what? I, too, am gorgeous and love to go to Vegas and get nice. It's like a match made in…Vegas!
This link will take you to some pictures of what appears to be one of the rowdiest parties I've ever seen (some might not be SFW. boobies). Lots of gel, sweaty douchebags with the high and tight cut, and ladies with fake taters who are feeling a bit…touchy feely?
After the jump are few more shots of Ms. Larson and some fellow partiers.
*Larson is currently the only one on this list. It was created today. For her.
Everyone knows beers are better if you hold them upside down for a while.

Drunk girls like to get close…and we have no problem with that.

I have no idea who they are or what's going on in this picture, but does it matter?