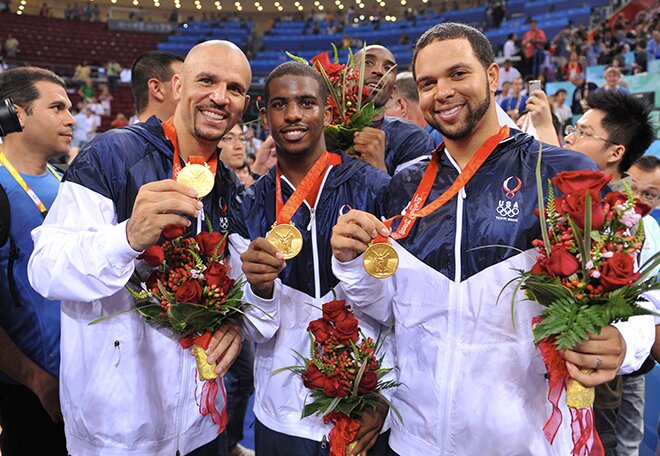 Jason Kidd is recently single, so there's plenty of speculation abounding re: who he's creeping on at the Olympics. Misty May is not single. In fact, she's married to Matt Treanor, Florida Marlins catcher, who is hanging out in Beij … oh, right, he's in America playing baseball.
Good thing Misty's not obsessed with J-Kidd then, right? Because if she was so obsessed with him that she went out and got a huge Roman Numeral Five on her back just because that's his number, things would be weird. Really weird.



Well, if you like rumor, rant and speculation. Which is what would Misty making a "call me" motion while bouncing up and down would probably cause. So, yeah, we've got video and screenshots of that after the hump. Er, jump.



Yeah, I mean, you have to think that "post game interview" is not exactly the best time to make that signal to your recently single idol, when you're getting ready to go get wasted after celebrating a gold medal. At least, if you're assuming that your husband is watching. And in case you don't really believe us, check out the vide-ideo.