Perhaps David Garrard's Party Tendencies Could Explain Why The Jaguars Are Horrible This Year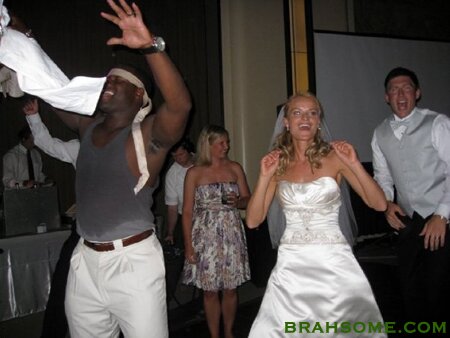 David Garrard threw just three interceptions last year and then signed a monster contract in the offseason. The Jaguars success in 2007 led many people (/raises hand) to believe that they would be Super Bowl contenders in 2008. Well, um, whoops — Garrard and the Jags got beat by the Bears again yesterday to fall to an AFC South worst 4-9 and out of playoff contention.
Perhaps many of their problems can be attributed to offensive line woes, but the fact of the matter is, Garrard hasn't performed the way he should have and the Jags have suffered. As you can see above, and after the jump, perhaps it's his wedding season offseason conditioning that caused such a downturn in performance.
But don't let us tell you why the ECU product is flailing in 2008; judge for yourselves. And just remember, that yes, he is a pimp. And, yes, in case you wondering, he is in fact silky.