JJ Grey & MOFRO's Anticipated New Album, 'Georgia Warhorse', Releases On August 24, 2010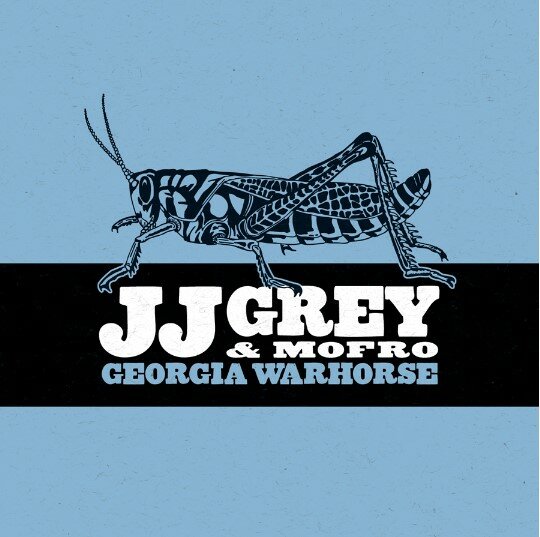 JJ Grey & MOFRO is probably one of the most kickass southern bands that you may have never heard of. Blending the classic southern rock & roll and the blues with a soul/funk/R&B sound, these Jacksonville, FL natives have been a welcome sound in the live music scene for the past decade. With four great albums under their belt (two billed as MOFRO and two billed as JJ Grey & MOFRO), fans and critics have been eagerly awaiting the band's fifth album, 'Georgia Warhorse', which hits the proverbial shelves on August 24th.
Photo Credit: Darren Jacknisky
Joined by Toots Hibbert of Toots & the Maytals and Derek Trucks on two tracks on 'Georgia Warhorse' on Alligator Records, JJ Grey & MOFRO recorded their new eleven track album in a studio full of vintage equipment in near the Georgia state line in Jacksonville, FL. I'm not sure how they were able to get the time to record with their exhausting touring across the nation with appearances at many of the biggest music festivals during the summer.
I caught an early listen of "The Sweetest Thing", the new single from 'Georgia Warhorse' featuring a duet with Toots Hibbert, and it did not disappoint. The track has a funky horn line paired with vocals by Grey and Hibbert in addition to rustic guitar riffs and the classic swamp rhythm that has put JJ Grey & MOFRO in constant rotation on my iPod. Make sure you pick up a copy of 'Georgia Warhorse' on 8/24 but, in the mean time, go ahead and get their discography: ('Blackwater' (2001), 'Lochaloosa' (2004), 'Country Ghetto' (2007), & 'Orange Blossoms' (2008) plus a vinyl-only version of their hits called 'The Choice Cuts'). All four albums are perfect for summertime driving or just kicking it outside on a nice day.
JJ Grey & Mofro will be playing at The Pour House in Raleigh on July 21st with Amelia's Mechanic opening for them (a very talented band out of Greensboro, NC that you should check out). You should definitely mark this show on your calendar and buy a ticket because you won't be able to see JJ Grey & MOFRO in this intimate of a live music setting for long. If you are not in North Carolina, check out their tour schedule on Facebook< to find out where they are playing near you.